We will be offering ZotChat, a live chat session with a Social Ecology Undergraduate Advisor.
Our current hours are: Monday through Friday from 9 - 11:40 and 1 - 3:40.
Field Study is available Tuesdays 2 - 4 and Wednesdays 1 - 3. Wait times may vary. Chat With Us!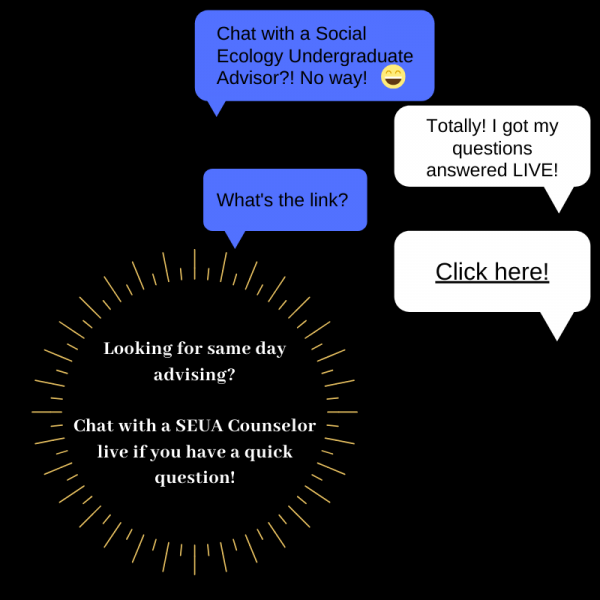 CONFIDENTIALITY AGREEMENT/USER AGREEMENT
BY PARTICIPATING IN CHAT THE USER AGREES WITH THE FOLLOWING TERMS:
UCINetID is required to participate in chat.
All responses to academic advisors are considered part of a student's academic record.
Your information will not be shared with any non-UCI entities.
Any violation of University policies regarding inappropriate communication, sexual harassment, or violent language will be reported to the Office of Student Conduct and/or the UCI Police Department.
By using ZotChat you are confirming your identity associated with your UCINetID and you agree to the terms listed above. The School of Social Ecology is not responsible for uncertain identity.